DEN FÖRLORADE STADEN / THE LOST CITY
2020
Steele, plexi-glass, ceramics, fabric, photography, string
Commissioned by Stockholm Konst, Kulturförvaltningen and Trafikkontoret as part of their Summer exhibition with works installed around the city of Stockholm during June – August 2020.
The city is constantly changing, and so is the image of it in the residents' collective consciousness.
But what happens to the versions of the city that are lost through this process of history? How does this lost city live in our memory?
The sculpture Den förlorade staden (The lost city) embodies a personal memory of this lost city by zooming in on its smallest elements: a street, a house on that street and an apartment in the house where I grew up. Abstract drawings of the rooms in the apartment, drawn from my memory of them, cover the sides of the sculpture. Inside the sculpture rests an object that, like a monument, elevates and perpetuates a moment of my as well as the city's past, and thus marks the importance of preserving and incorporating the past into our time.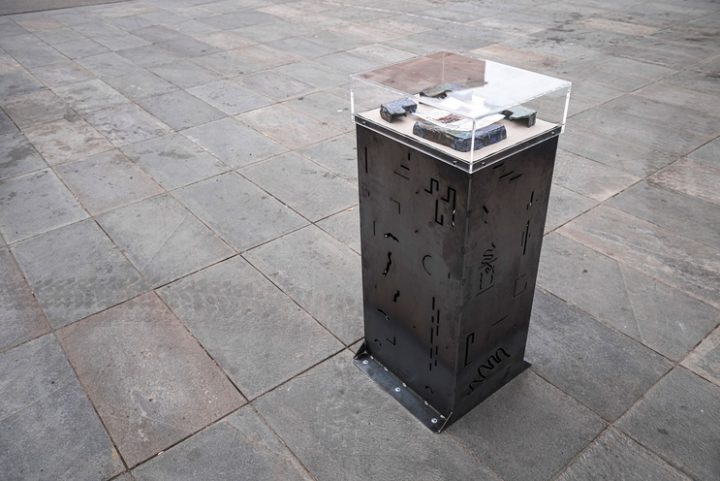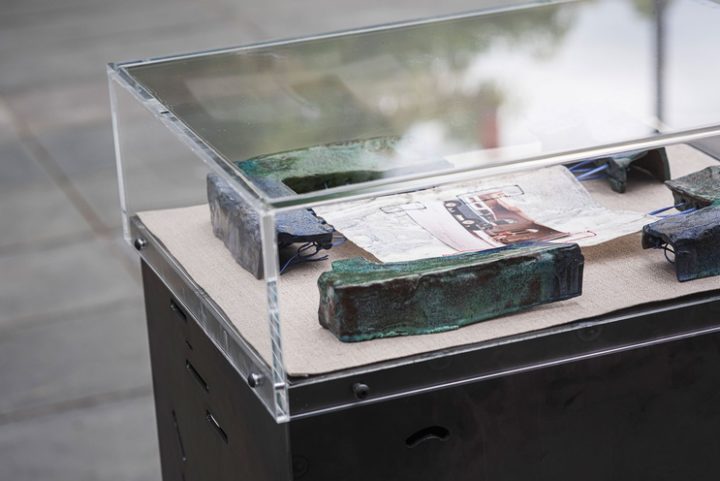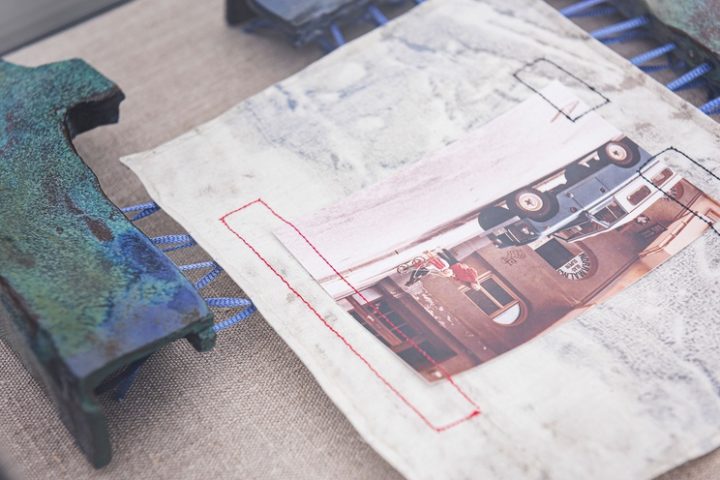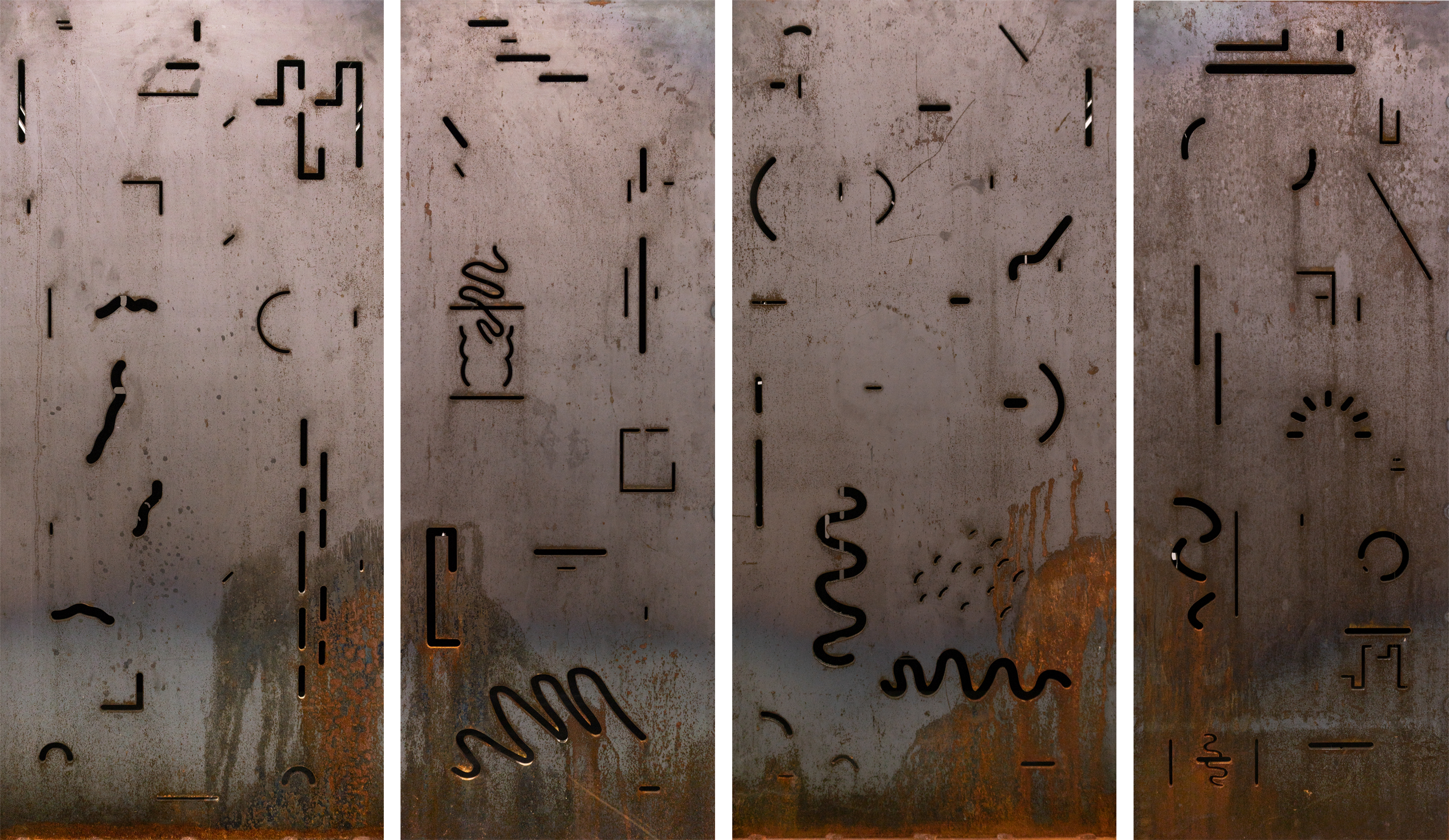 More info: ⤷ Stockholm Konst
Photos by Naina Helén Jåma